Wine & Spirits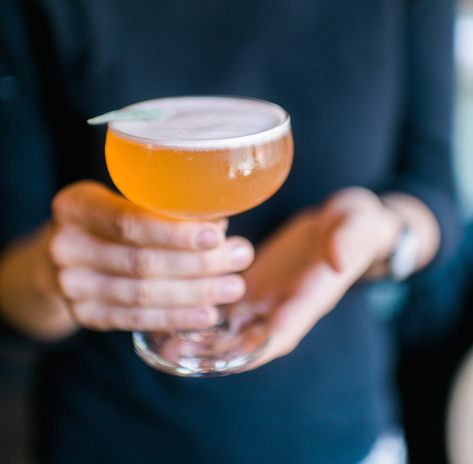 Wine
At Rucola, we find wines that have strong independent character, distinctive to their region of origin and grape varietal. Our selections match the regional cuisines of Northern Italy and its surrounding regions along the Mediterranean to the West and the Alps to the North. As in our food, we emphasize bright, clean, and clear flavors over large bombastic overpowering flavors.
To bring the best wine to Rucola, we've established relationships with artisan wine-producers, many of which only sell a few hundred cases to the United States. Our list is priced for all wine lovers with value selections at every price range. Reserve list available upon request.

Wine List
Cocktails
In addition to our extensive spirits list, containing a wide assortment of Italian amaros and grappas, our house cocktails reflect the flavors of Rucola restaurant: bitter, strong, cool, and herbaceous. Using fresh, aromatic ingredients, strong herbs, and fresh juices our cocktails range in flavor from pineapple and spice to basil and gin. Classic drinks are updated with modern techniques and century old spirits are blended with new world ingredients.