Rucola is Hosting a Charity Fundraiser, July 22nd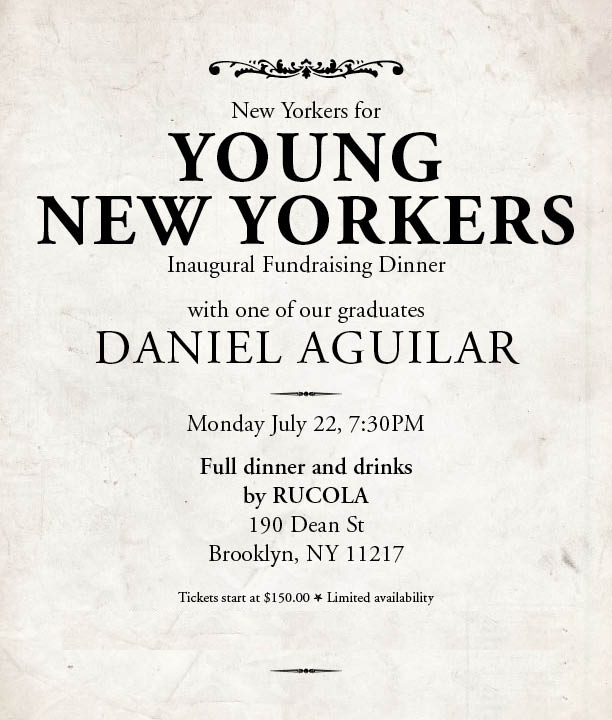 Rucola is pleased to invite you to a private fundraising dinner for an incredible program started here in Brooklyn called 'Young New Yorkers'. Young NewYorkers is a alternative-to-incarceration program for teenagers who have pleaded guilty to a misdemeanor. If the teenagers successfully participate in a series of art workshops and counseling sessions, they avoid jail time and a life-long adult criminal record.
Click Here to purchase tickets.
Or to pay by check email: rachel@youngnewyorkers.org
We look forward to seeing you.